Downtown Day Camp Settings and Facilities
Downtown Community Center - Our Private Camp Home Base
Our Downtown Community Center on Warren Street in Tribeca is our own private facility with 30,000 square feet of air-conditioned activity space. Highlights include a 75 foot heated pool, arts studios, activity and dance studio, and several other age appropriate activity rooms.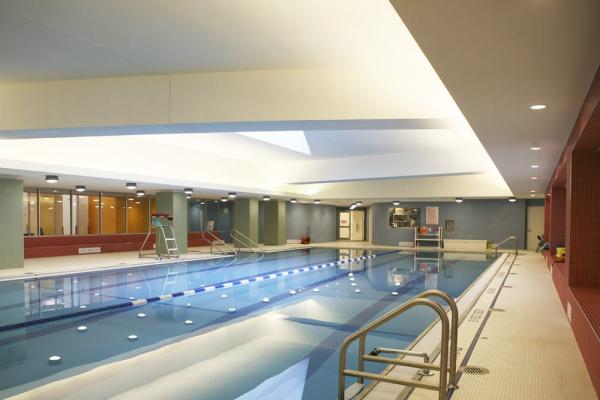 Battery Park City Ball Fields
We utilize the beautiful Battery Park City Ball Fields for daily sports instruction. Sports are an intergral part of the camp experience. Soccer, kickball, t-ball, whiffle ball, relay races, running games, capture the flag and parachute games are all a part of the program. Drinking water is always available at the field.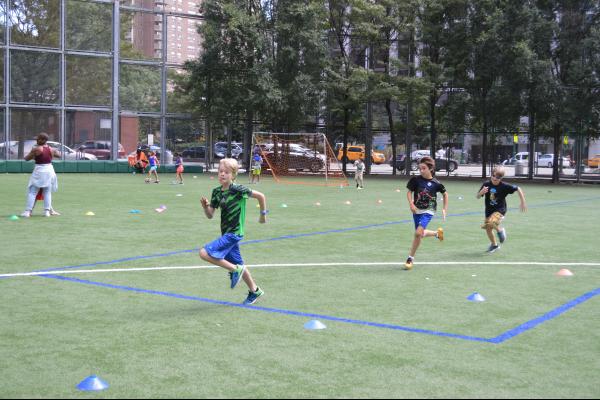 Pier 25
We take full advantage of this incredible outdoor space, as Manhattan Youth is the year-round operator of the mini-golf course, beach volleyball courts, and more! This marvel of eingeneering and recreational planning has a ball field, three beach volleyball courts, an 18 hole min-golf course, playground, and endless cool summer breezes! It just doesn't get any better than that!